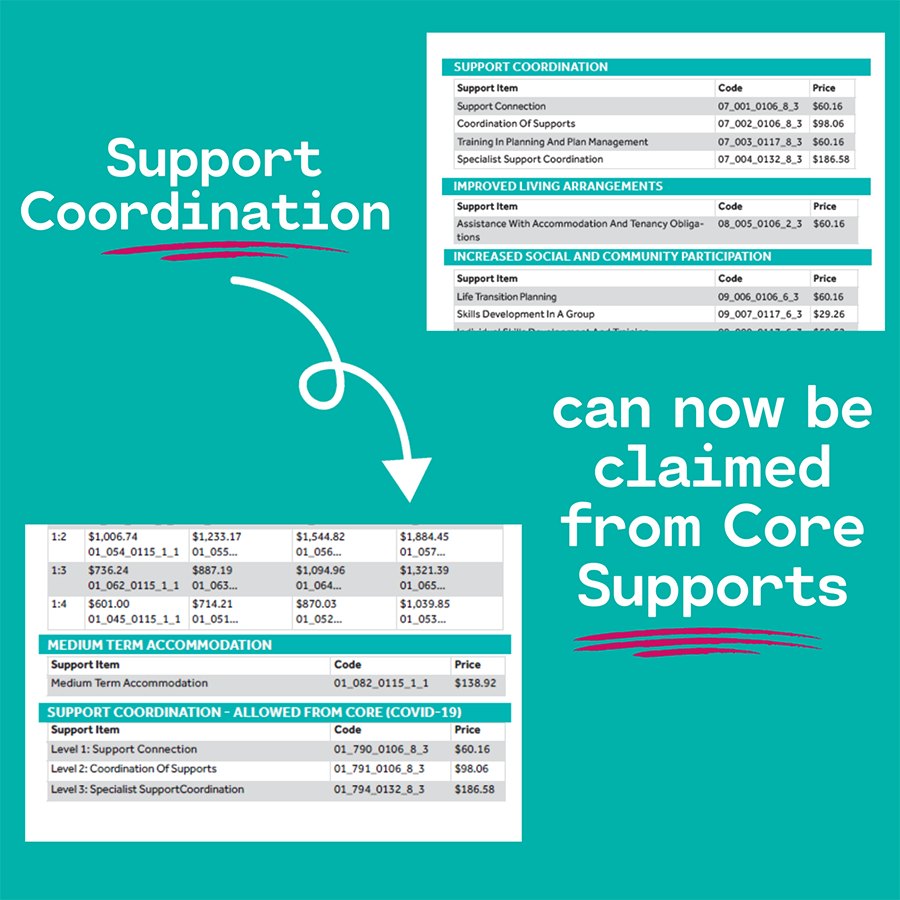 NDIS participants impacted by COVID-19 may need additional support coordination. Support coordinators can now access core funding according to the latest announcement from the NDIA.
New line items for Support Coordination
Three new support coordination items have been introduced to the support catalogue under Core Supports, Assistance with Daily Life, effective 25 March 2020:
1) 01_790_0106_8_9 - Level 1: Support Connection
2) 01_791_0106_8_9 - Level 2: Coordination of Supports
3) 01_793_0106_8_9 - Level 3: Specialist Support Coordination
The new line items duplicate items already claimable under Capacity Building Supports. The new item numbers allow participants to use their funds more flexibly to access these supports from either their Core or Capacity Building budgets. 
(The above stated is adapted from the NDIS website)
IDEAL Plan Management can help you access core funding for extra support coordination your clients may require.
NDIA has released new price catalogue and price guide effective from 25/03/2020. Please email us at manager@idealplan.com.au to get the updated pocket-sized price guides.
IDEAL Plan Management is open and has the capacity to provide plan management services for new participants.