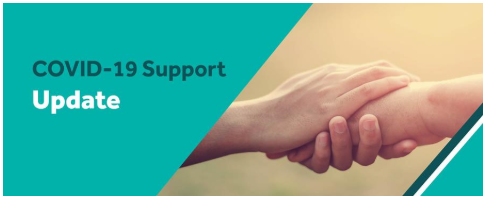 COVID Loading, 10-day cancellation and more – impact on NDIS participants
New NDIS rules have been introduced to help service providers from 25 March. These rules may impact you as an NDIS participant, or your clients if you support anyone with an NDIS plan.
Advance payments for providers
What changed for providers: NDIS registered providers might receive a one-month advance payment.
Impact on participants: Don't worry, this has no impact on your plan. Providers are paid by the NDIS directly, not from your plan.
10% COVID loading
What changed for providers: Price limits increased by 10% across the following support categories:
Assistance with Daily Life (no increase for supported independent living
Assistance with Social and Community Participation
Improved Health and Wellbeing (no increase for personal training)
Improved Daily Living Skills
Impact on participants: Your plan will not be topped up automatically. Funding will run out faster if your providers charge this extra – they need to inform you. You can call the NDIS on 1800 800 110 to increase funding via (1) moving budgets from different categories or (2) having an early review of your plan.
Cancelling a service
What changed for providers: Providers are allowed to claim the agreed cost for up to 10 business days' scheduled services after a client cancels (previously 2 days). They are also able to claim 100% of the agreed cost (previously 90%).
Impact on participants: You need to give 10 business days' notice to cancel a booking to avoid paying for cancellation. However if the provider's service agreement has a shorter cancellation period – they are still bound by the agreement until you agree to changes.
Support coordination from Core
What changed for providers: Support coordinators can claim from Core Supports.
Impact on participants: You can now use your funding from Core Supports to pay for a support coordinator even if you do not have Support Coordination or have used up Support Coordination funding. Support coordinators can help you plan for what you need and answer your questions about NDIS supports.
Changes to plan extensions and reviews
If your plan is about to end, don't panic. The NDIS will automatically extend your plan for another year with the same funding in the same categories (except for capital supports). Participants can also request a 24-month plan at their next review instead of the standard 12-month.
Further COVID-19 information and support can be found on the NDIS website
We are here to support you
If you or your clients have questions about how these changes will affect you, please call our experienced plan managers on 1300 800 110. We have the capacity and welcome new clients, please sign up here.
IDEAL Plan Management is open and serving our clients. Our business hours and turnaround times will be business as usual.