Following the NDIS update on the 30th of April, IDEAL Plan Management has released new pocket-sized price guides. Version 2.3 of the 2019-2020 Price Guide assists participants to access supports and interpreting services that are delivered online. Low-cost assistive technology associated with the delivery of supports is now claimable under a new support item. This allows participants to use Improved Daily Living to receive their funded supports.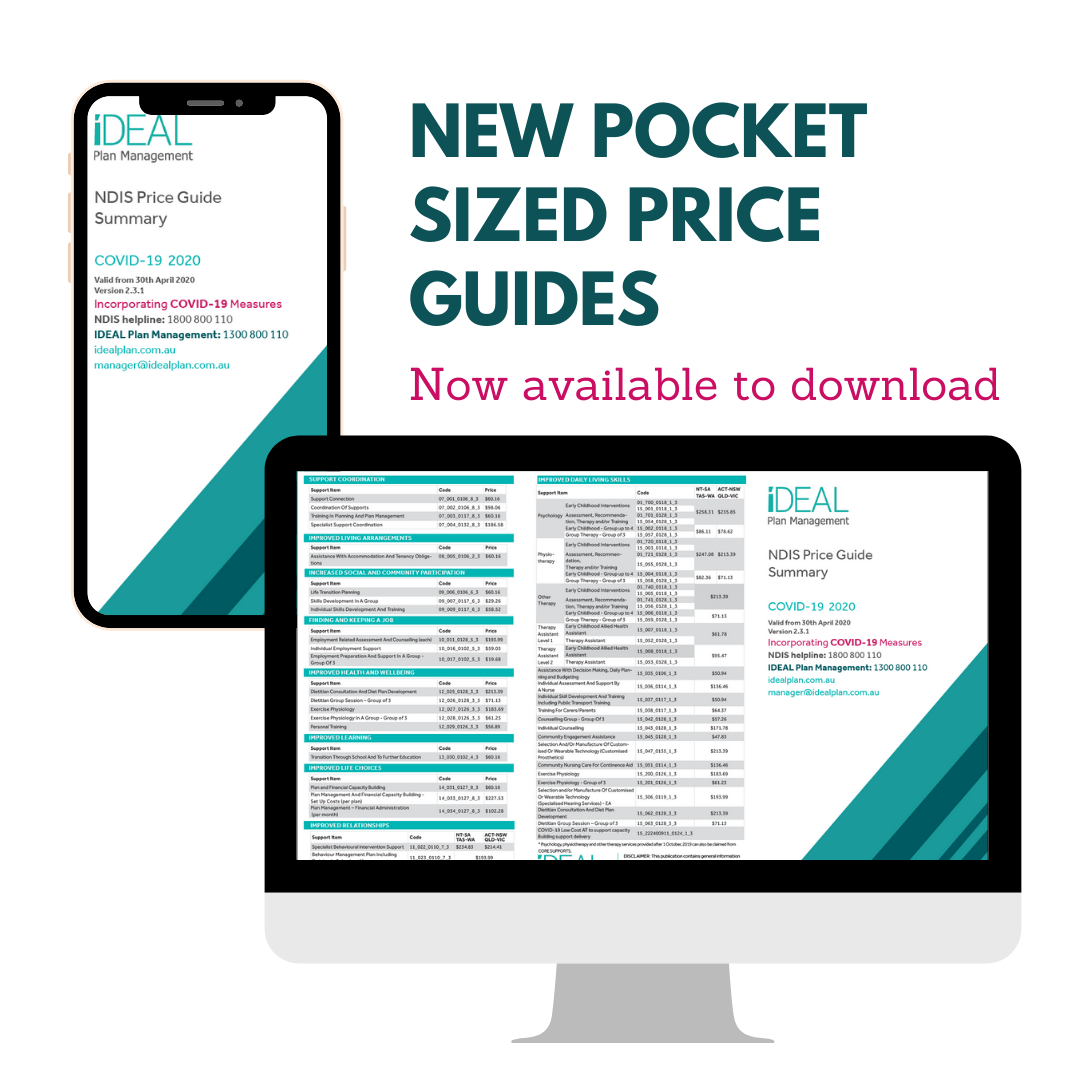 Want a FREE copy of the Pocket-Sized Price Guide? 
Please fill out the form below to download your FREE copy of the Price Guide.